Scenes from AHR Expo 2019

One of the highlights of our annual selling cycle is attending the AHR Expo trade show. This years show was held from January 14-16, 2019 in Atlanta, where we were hoping to get some relief from the cold of winter, but the Peach State failed to provide any respite. Deep in preparations for the Super Bowl, the city was a backdrop of super-sized ads and buildings wrapped in larger than life images, giving us a glimpse of what was to come. The excitement felt throughout Atlanta was reflected in the energy felt in the Convention Center at the show.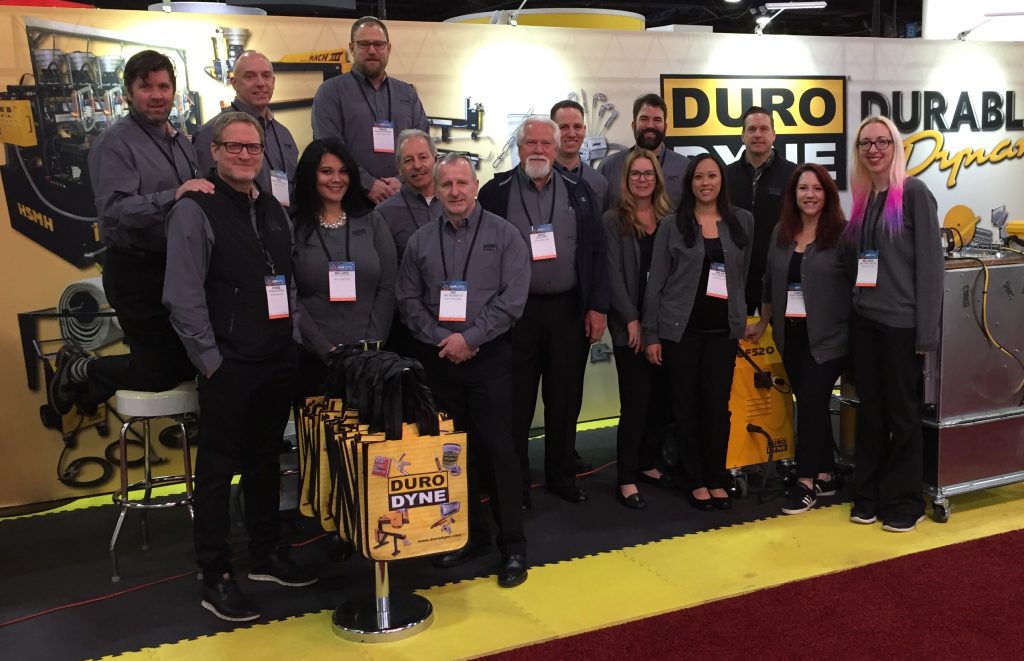 Having attended the AHR Expo since its inception, Duro Dyne took it back to our roots this year with a booth reminiscent of our past. Using a 40ft long backdrop displaying products from each of our divisions, and two ductwork towers showcasing hundreds of items, it was easy to see why Duro Dyne continues to be The Greatest Name in Sheet Metal Necessities!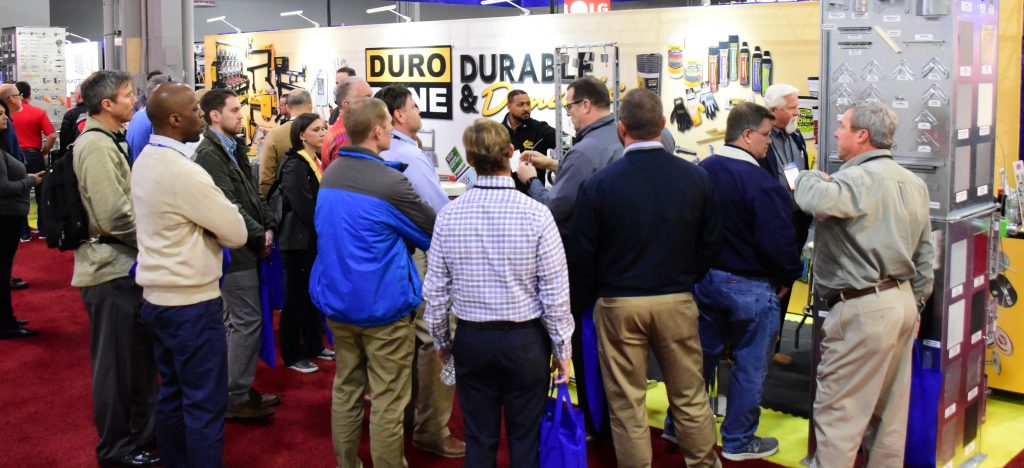 Customers visiting our booth were greeted by a vast array of Duro Dyne staff, including many from our Sales, Marketing, Tech Service, and Operations teams. We felt it was important to have all hands on deck to address any questions or opportunities presented at the show. Having multiple departments attend allowed us to respond quickly to current and future customers. It also gave our team the opportunity to walk the show and see what is new from our friends in the industry.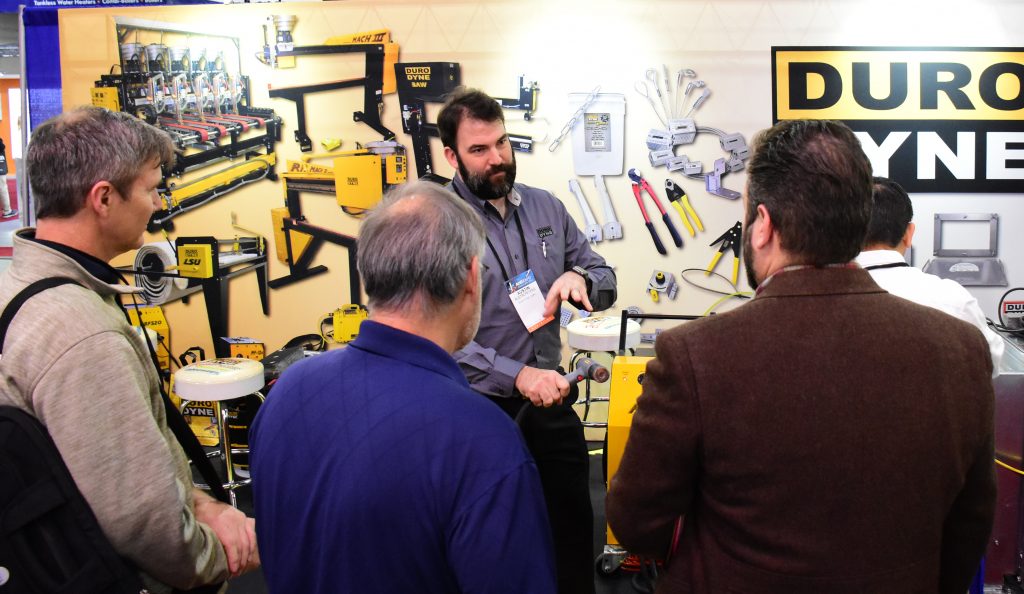 The AHR Expo is a great venue for distributors and contractors to check out whats new in the marketplace from manufacturers serving the HVACR industry. A key component at the show for Duro Dyne was demonstrating our latest innovations in time saving shop equipment, including the new BAW5 Spot Welder and our newly improved PBF520 portable pinspotter and our hand held Air Tools were also on display.


With the 2019 show behind us, our team is already working on plans for next years event. Looking forward to seeing all of you in February 2020 in Orlando!